proove of concept made in 2007

This is most likely the the first suspension fork on which a Tubus Duo was mounted. The Tubus Duo ist the bowless front pannier rack which is mounted to the fork blades from the out- and inside. The bowlessness is usefull as the pannier rack ist suspended too and the travel of the front wheel will not touch the bow and mounting in a convenient low position is possible. This 5kg heavy fork was only made to test the principle and to try out some geometries. Anyway it was used until I made a new fork because it worked so good.
proove of concept in action

If you have a close look to this trailed long time exposure, you can see the suspension working on the cobbles. Have a look at the end of the lever.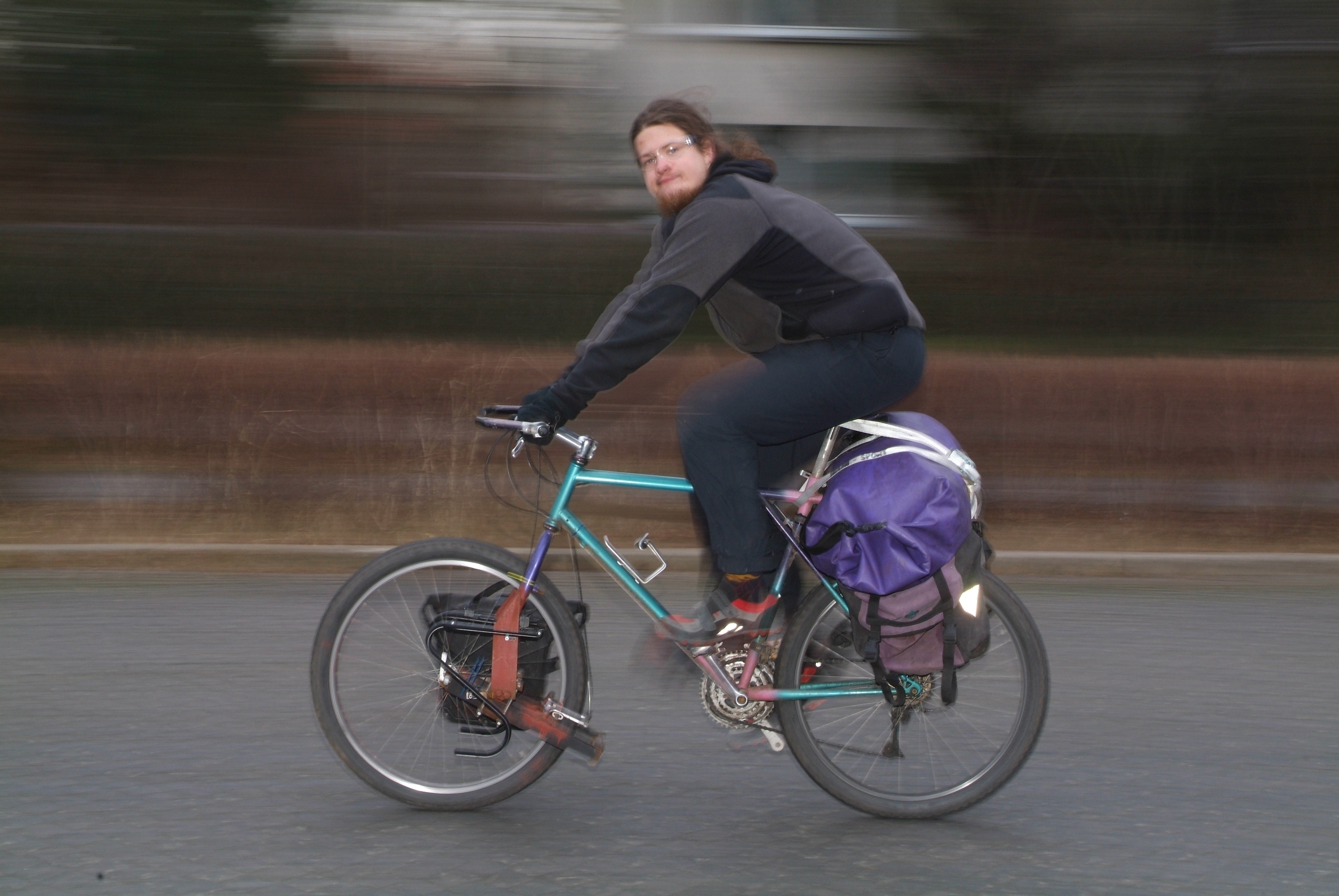 The pictures above were made by Frank Bierstedt in connection to a presentation of prize.
prototype made in 2008

This sample was made in a hurry for the Photograph in a newspaper article. This is why it had to be made with the tubes available and the reason why it still looks awfull. Anyway it has been tested for 5 years and got now replaced by a nice looking fork made as first of the series production which will soon be running, when I finished my welding licence.