reiseradgabel CARGO

The reiseradgabel CARGO is made for the double load and has 90mm travel. The progressive characteristic is here especially usefull as the loaded and the unloaded cargo bike are suspended in a descent way without the need to readjust anything. The (also in the physical meaning) ideal responsiveness is especially with light but fragile goods (e.g. bucket with fruits) usefull.
Now it's possible to climb curbstones/kerbstones. If you pull the frontbrake bevor the edge the Bike goes a little up and climbs easily when you let it go on the edge. Never brake in the moment of climbing!


Testing fork in my cargo bike with 203mm (8") disc in the background and a fork for a recumbent tandem with 254mm (10") disc mount for long Downhills in the Alps with 2 Riders and luggage for the customer below.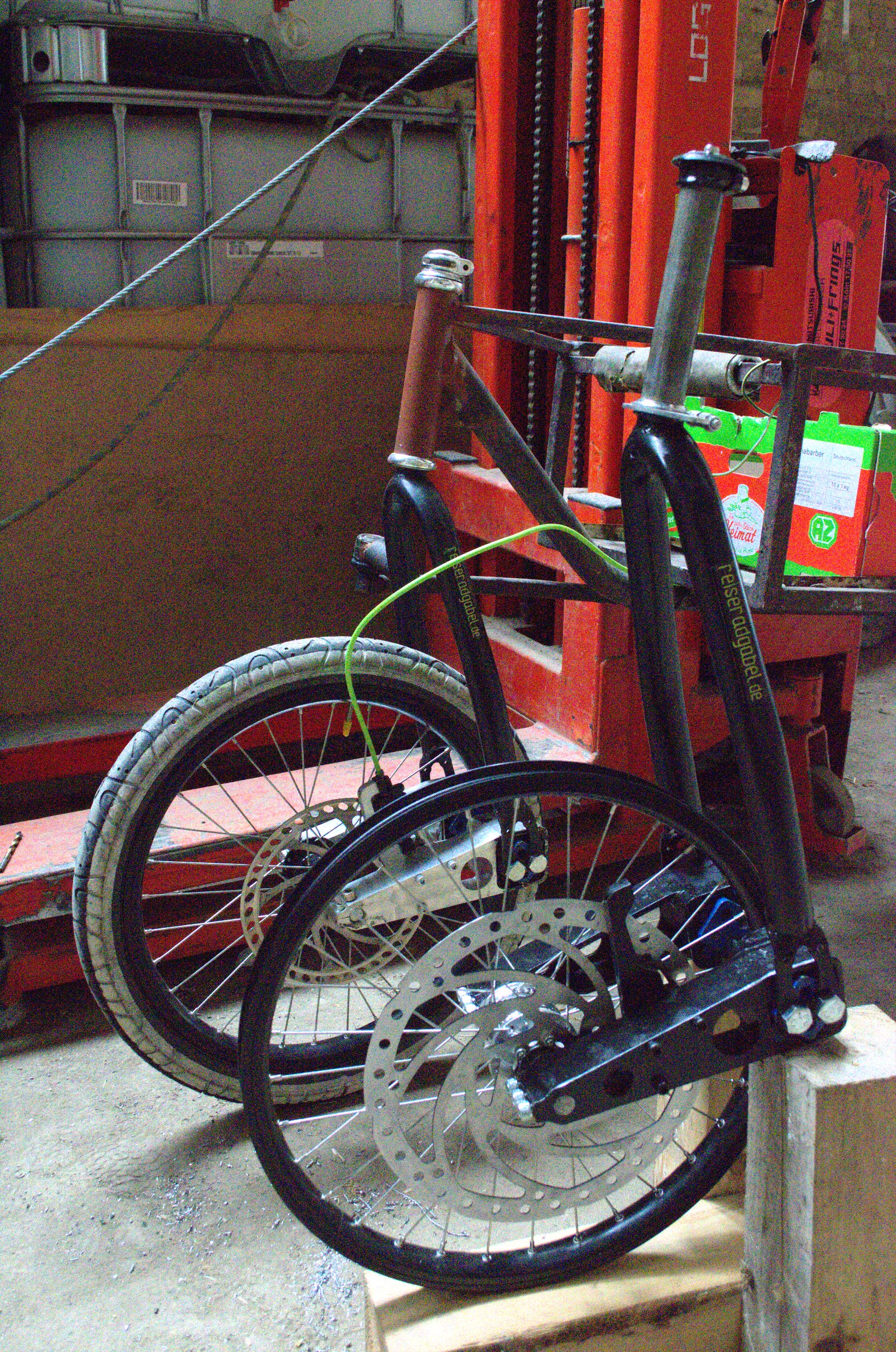 mounted to a recumbent tandem
You can enlarge the picture by clicking on it.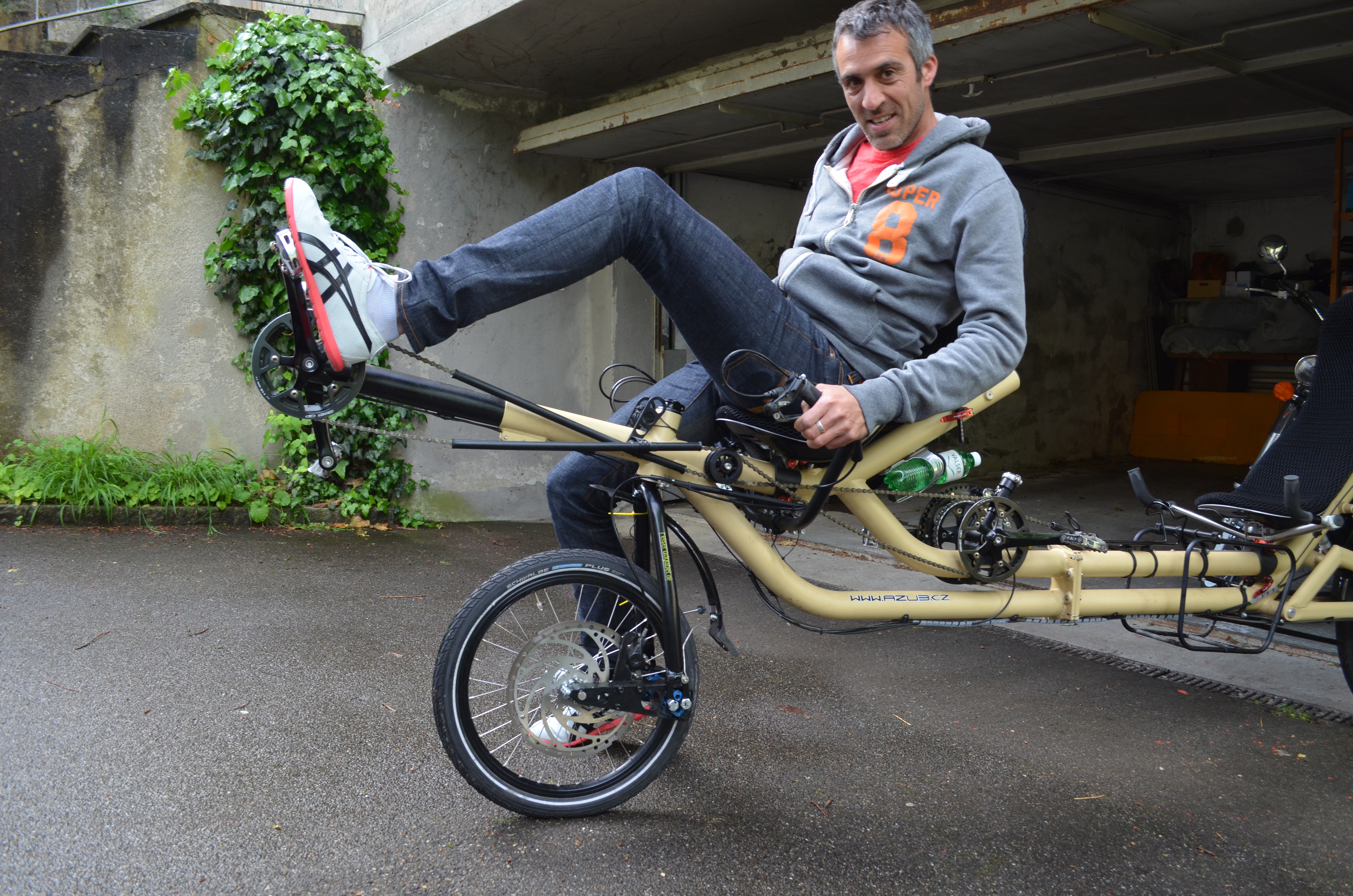 testride with the customer
Never make photographs of recumbent riders who where eating plenty of their favourite food just bevor. You see it on the picture. ;-)